Gala - Technology Fundraiser
---
Durham Gala Update
What a spectacular event!
Thanks to our wonderful contributors, volunteers, participants and attendees we raised
$67,811
Durham Gala
Durham Elementary School is excited to announce our 4th annual Gala! This dinner, dance and auction fundraiser will be held March 23, 2018 at Sierra Nevada Brewery in Chico, California. All funds raised at this event will go toward our school's technology, an area that has been inadequately funded because of the limited resources that are available to us. We hope to change that! Our five year vision is to provide all third through fifth grade students with Chrome books, equipped with annually renewed educational software, that will move with each student throughout the elementary school years. We would also like to provide our Kindergarten classrooms with interactive electronic whiteboards and to annually fund our Accelerated Reader program, an important reading comprehension tool that is a current part of our second through fifth grade program. Our goal is to raise $30,000 at this event to drastically improve the opportunities for our students to achieve their educational goals through the use of real-world applications and software. If you would like to become a sponsor to donate towards the event, please select the following link
Ticket ~ all tickets will be sold on-line only at the following link.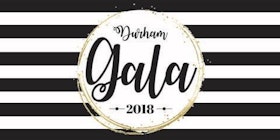 Click on the link below for a list of the items purchased with Gala Funds!